Private Gardens in the Middle of Manhattan are extremely rare for the local NYC residents and even more rare for travelers who are just passing through….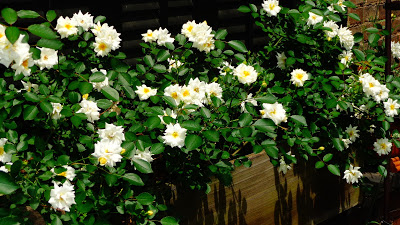 When asked to think about New York City, very few people will picture flowers and tranquility. Manhattan is notoriously noisy, grey, and concrete, and the only greenery to be found is in Central Park. However, what if you could have both the excitement, hustle and bustle of the big city and a private, tranquil garden in which to unwind after a busy day of shopping, sight-seeing, and subway-ing?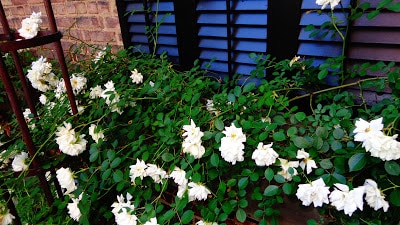 That's what you can find at the 1871 House in our unique and exclusive, one-of-a-kind Garden Terrace. The garden is only accessible to our guests who reserve our Garden Room Suite, and is located in the back of the building, away from the crowded and noisy street. During the warm summer months, this private terrace is filled with flowers that bloom throughout the summer, with a backdrop of the Upper East Side Manhattan skyline. The Garden Terrace is also furnished with a Teak Dining Table, an elegant teak Lutyens teak bench and several steamer lounge chairs.
Located on the Upper East Side in a charming Manhattan boutique hotel, you are still just steps away from Central Park, shopping, tourist attractions, cafes, boutiques, and restaurants, but with the added amenity of a personal garden- something that is almost unheard of in this concrete jungle.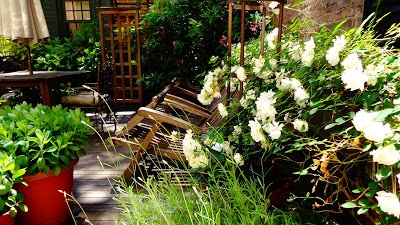 So come visit your new home-away-from-home, relax, and enjoy your personal Garden Terrace during your next visit to the big city! Visit our website to learn more.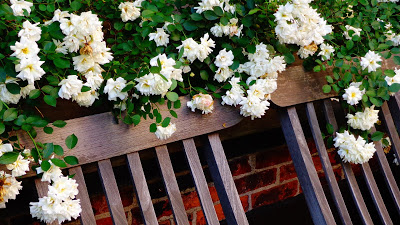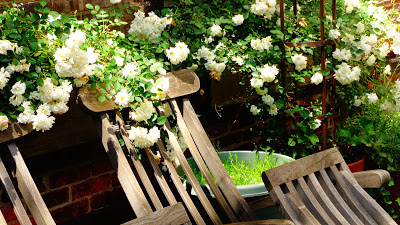 Housed in a classic 19th-century brownstone on an inviting, residential street near CentralPark, shopping and museums, 1871 House consists of seven apartment style suites. Uniquely, 1871 House offers both the intimacy of a Bed and Breakfast and the privacy of a traditional hotel. A stay at 1871 feels much like time spent in a personal Manhattan apartment.