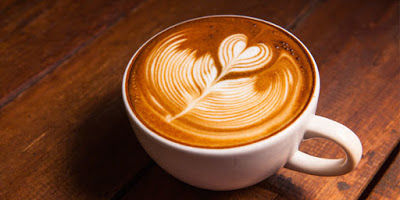 It's no secret…New Yorkers run on coffee. With Starbucks on practically every block, it isn't hard to get your java fix in this busy city. But sometimes, a more personal touch is necessary. That's why we put together a list of the best coffee and tea shops on the Upper East Side near the 1871 House, for when you need something other than the ubiquitous chain.
Birch
We love this tiny shop on our block, serving excellent coffee and pastries. During rush hour, the line often snakes out the door, but no need to worry. The friendly staff will get you in and out quickly. A handful of stools look out onto the street in case you'd rather not take your coffee to go. 134 E. 62nd St


Little Collins
This adorable Midtown East spot is a welcome diversion from the multitude of chain shops in the area. Business people and coffee lovers flock to this popular daytime spot for Australian-style coffee (which is stronger and smaller than what you find in the U.S.) and delectable sandwiches. 667 Lexington Ave btw 55th and 56th Streets.


Chatime
Fans of bubble tea will love this outpost of the popular Taiwan-based chain. We're lucky to have a location just a few blocks away from us – the other three NYC locations are Downtown and Queens. If you've never had bubble tea, Chatime is just the place to try it. 858 Lexington Ave btw 65th & 66th Streets.


Sant Ambroeus Coffee Bar
This coffee bar from the popular Sant Ambroeus restaurants in NYC is a great stop for a cappuccino, sandwich or sweet treat. You'll feel like your in Milan once you step inside the lovely bar. Come evening, they serve wine and cocktails. 540 Park Ave (entrance on 61st Street)


Alice's Tea Cup
For the ultimate afternoon tea, head to Alice's Tea Cup Chapter 11. With over a 100 different teas to choose from, there's really something for everyone here. Afternoon tea is served with a scone, choice of sandwich and assorted cookies. They also serve breakfast and brunch. 156 E. 64th St


Ralph's Coffee
Who knew Ralph Lauren could make great coffee? On the top floor of the Polo Ralph Lauren Midtown flagship is a charming coffee bar serving USDA organic coffee from Mr. Lauren's own personal tastes. It's the perfect place to unwind after a day of shopping. 711 5th Ave at 55th St.


Gregory's Coffee
We adore this chain! With Gregory's all over Manhattan, it's not difficult to get a great coffee and snack. We think it's a much friendlier atmosphere than Starbucks. 878 Lexington Ave btw 65th and 66th Streets


Kusmi Tea
This Paris-based tea retailer offers a wide variety of loose leaf tea to purchase. Stop by the shop for a sample, then take some home!1037 3rd Ave @ 61st St.


David's Tea
Well-known for its selection of gourmet teas, David's Tea is a must stop for tea lovers in NYC! While we admit it is a chain, it's unlikely you'll find a better selection than at one of these stores. 1124 3rd Ave btwn 65 & 66th Streets.


Bel Ami
Feel like you're in Paris at Bel Ami, an adorable boulangerie on a quiet block on the UES. The owner is French-born, so you know everything is good here! Breakfast, lunch or dinner, Bel Ami satisfies. 30 E. 68th St.


Housed in a classic 19th-century brownstone on an inviting, residential street near Central Park, shopping and museums, 1871 House consists of seven apartment style suites. Uniquely, 1871 House offers both the intimacy of a Bed and Breakfast and the privacy of a traditional hotel. A stay at 1871 feels much like time spent in a personal Manhattan apartment.