We have been gifted an extraordinary rendering of the facade of our beautiful townhouse and are proud to share it today for all to enjoy! This lovely painting was recently done by the father of a former 1871 House Guest while spending a little time at the house for a visit during the holidays.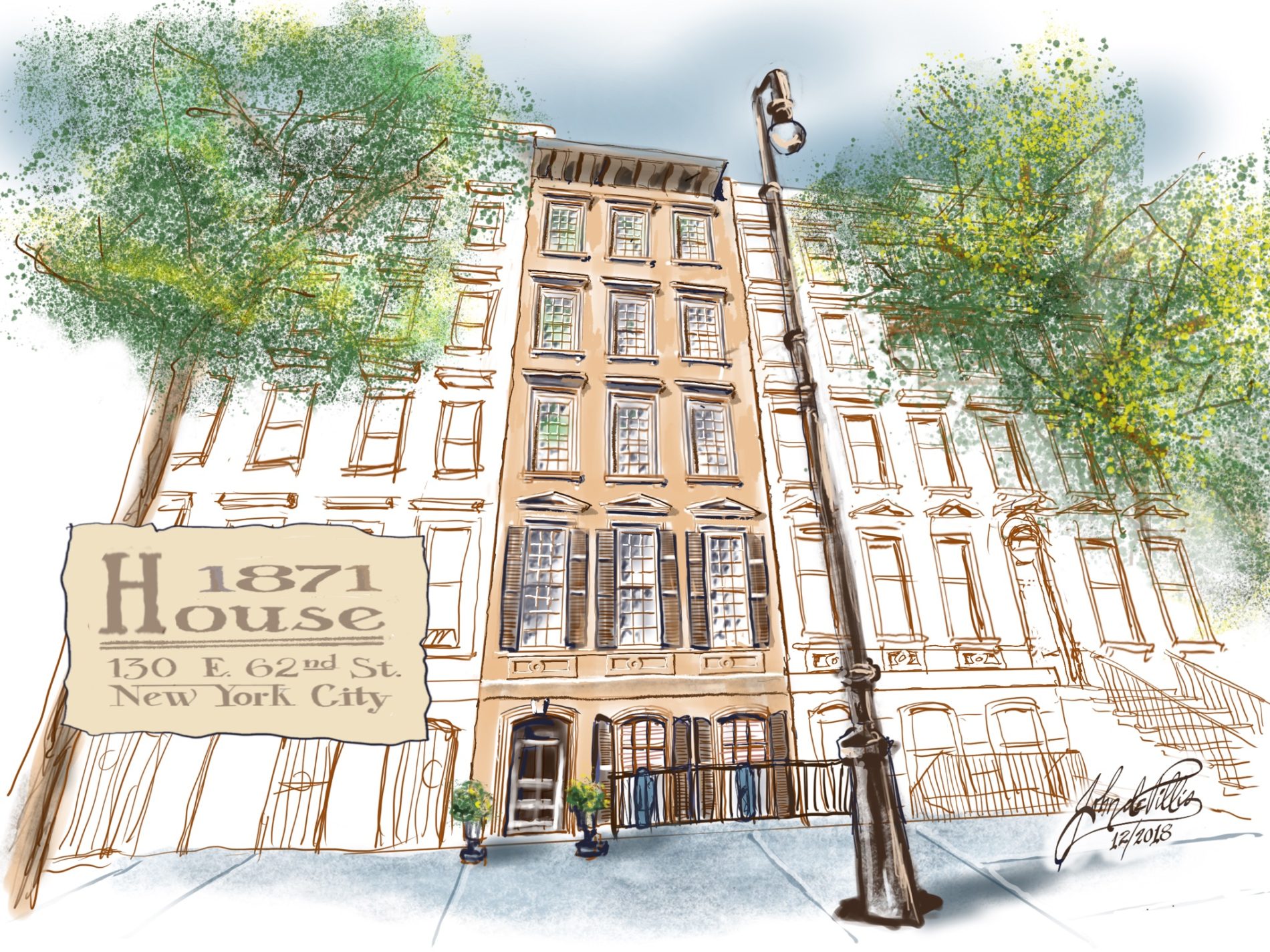 Our thanks to John dePillis for his fine work, and his wonderful gift to us of this work of art. As it happens, besides being a talented artist (and father), dePillis is also an author and professor of mathematics at UC Riverside in California.
The piece looks like a watercolor painting, but in fact it was created on a tablet with stylus. Created in the early autumn of 2018, this is the first time a guest staying with us has given us an original artwork as a gift. We're extremely grateful for this beautiful piece of art and are thrilled to share it with the world!