Springtime in New York City
While Winter in New York City can be quite astonishing (check out our
winter blog post!
), at least for us at 1871 House we'd be lying if we said we weren't counting down the days until winter is officially over and spring has sprung! After a long, cold and dreary February, New York City finally starts to come alive in March– the weather warms, trees and flowers begin to
bloom, and New Yorkers generally have a bounce in their step and smile on their face.
When you're a guest at 1871 House and you're looking for something fun to do besides soak up the sunshine and smell the flowers blooming, there is no lack of interesting and exciting events to check out and things to do in NYC this Spring! 1871 House is located just off Park Avenue, which looks absolutely gorgeous in Springtime, with the vibrant colors of its Tulips perfectly complementing the bright blossoms of the Asian Pear and Cherry Blossom Trees that grow along the bustling Avenue. We are also located a short 5 minute walk from Central Park, which is one of the most scenic places you could possibly go for a stroll in the Spring!
If you're willing to venture beyond our Upper East Side neighborhood, further afield into NYC and its surrounding boroughs, check out the following list that us over at 1871 House created of exciting Springtime events happening throughout the city!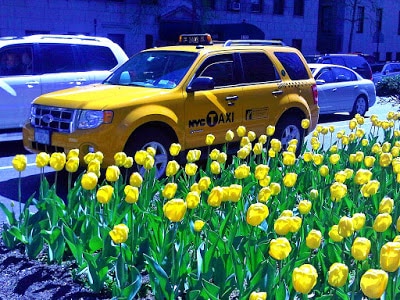 The 15th annual Orchid Show at the New York Botanical
Garden is one of NYC's annual floral events that is not to be missed, whether
you have a green thumb, or are a just a lover of flowers! The show exhibits
thousands of species of orchids- this year's theme is
Thailand-
and includes dance performances, live music and cocktails
on certain nights. The Orchid Show takes place at the New York Botanical Garden
(
2900 Southern Blvd, Bronx
) inside the Enid A. Haupt Observatory.
Romeo & Juliet at the Opera
Dates: March 3-15th
You can go see Shakespeare's timeless story of
star-crossed lovers come to life on stage, with its vivid 18th-century sets,
stunning costumes, and spectacular solos, all taking place inside the iconic
splendor of the Metropolitan Opera House. Discount tickets are $37-$119. The
Metropolitan Opera House is
located at Lincoln Center for the Performing
Arts, (30 Lincoln Center Plaza) on Manhattan's Upper West Side.
New York is home to one of the most
lively and vibrant St. Patrick's Day celebrations in the world (outside of
Ireland, of course)! The iconic St. Patrick's Day Parade starts at 11am at 44th
Street, marching up Fifth Avenue—past St. Patrick's Cathedral at 50th
Street—all the way to 79th Street; and being two blocks west of 1871 House, guests are just a 5 minute walk from the action! It finishes around 5:00pm at the American
Irish Historical Society at East 80th Street. In addition to the parade, there
are many other events occurring throughout the day around the city.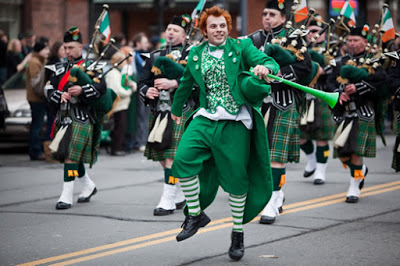 Not to be confused with the Orchid Show, the Macy's
Flower Show is an annual presentation of flower arrangements, bouquets and
gardens at the iconic Macy's Department Store at Herald Square. For two weeks,
Broadway Plaza will be full of beautiful and bright floral arrangements.
Special events like live music, kids activities and seminars will also take
place throughout the show. Macy's is located at 151 W 34th Street, between
Sixth and Seventh Avenues.
This classic and timeless parade began in the 1870s, and is one of
NYC's oldest Springtime traditions. Each
year on Easter, celebrants don festive finery and show off their very best
bonnets along Fifth Avenue. The parade starts at 10am and continues until 4pm,
marching north from 49th to 57th Street along 5th Avenue. The best place to
watch is from the area around St. Patrick's Cathedral. Conveniently, 1871 House is located just a hop, skip & jump away from where the parade will take place!
The Tribeca Film
Festival—launched after 9/11 to promote the cultural and economic revival of
Lower Manhattan—provides a platform for innovative filmmakers to present their
latest works. The festival features films of all types: family friendly
crowd-pleasers, provocative documentaries, foreign films, narrative features
and shorts, and also free outdoor screenings at the popular "Tribeca
Drive-In."
This auto show has been
held annually since 1900! Lovers of shiny new cars should go check out this century-old automotive
exhibition which will unveil new models in the industry. The Auto Show takes
place at the Jacob Javits Convention Center (655 W 34th St.) in Midtown
Manhattan.
The Brooklyn Folk Festival
is a celebration of cultural diversity and memory, featuring talent from NYC's
own thriving folk music scene, as well as from the national and international
world of folk, traditional and vernacular music. The annual festival includes
30+ bands, jam sessions, film screenings, a family-friendly square dance, and
more! The festival is held at the history St. Ann's Church at 157 Montague St.
in Brooklyn Heights.
This year marks the 29th annual Fleet Week NYC- a seven-day
celebration which honors the members of the US Navy, Coast Guard and Marine
Corps. The weeklong party kicks off with the Parade of Ships which cruise along
the Hudson River, and continues with military demonstrations, a Memorial Day
ceremony, and many more exciting things to see and do. Ahoy, sailors!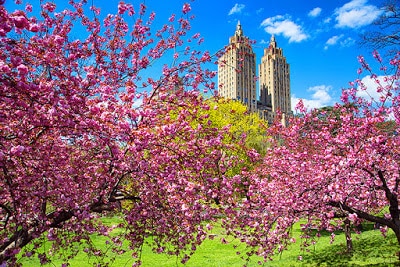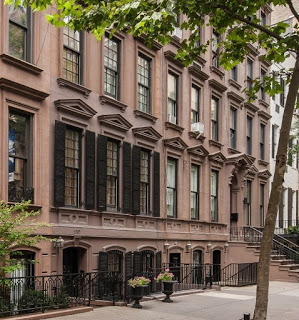 1871 House


1871 House, a Charming Upper East Side New York Style Bed & Breakfast consisting of generously sized apartment-style suites housed in a classic 19th-century brownstone on an inviting, tree-lined residential street near Central Park, shopping and museums. The historic turn-of-the-century brownstone townhouse in the Lenox Hill neighborhood, brings bed-and-breakfast-style and quaintness to the busy city. Enjoy views of beautiful East 62nd Street or serene garden views from your own private terrace.