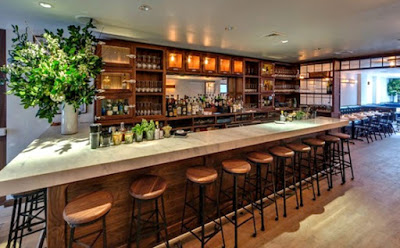 Our picks for the ten best places to brunch near the 1871 House. Happy eating!
Sarabeth's
A true New York classic. Their extensive brunch menu features standout savory dishes such as lobster rolls alongside sweet fare like lemon-and-ricotta pancakes. 40 Central Park South at 59th St. Brunch menu
The East Pole
Downtown chic made its way to the Upper East Side with this stylish restaurant. Brunch is egg-heavy and features a standout Avocado Toast and a full English breakfast. 133 E. 65th St. Brunch menu


Fred's at Barney's
Dine among Gucci and Prada at this chic restaurant on the 9th floor of luxury department store Barney's. Expect such NY classics like bagels and lox (and pancakes for the kids). 660 Madison Ave., 9th Floor. Brunch menu


The Bar Room
Winner of OpenTable's Diner's Choice 2015, The Bar Room is an UES favorite for its convivial atmosphere and affordable bistro fare. You can make your own omelette at brunch. 117 E. 60th St. Brunch menu


Maison Hugo
This modern French brasserie just introduced brunch in time for the lovely spring weather. With such varied options like steak frites and french toast, there's something for everyone. 132 E. 61st St. Brunch menu


Alice's Tea Cup Chapter II
A favorite for afternoon tea, Alice's also does a fantastic weekend brunch with make-your-own crepes, eggs and pancakes. You can even order their morning tea, because why wait until the afternoon? 156 E. 64th St. Brunch menu


Vaucluse
This upscale French restaurant from Michael White does an equally high-class brunch with pastries, omelettes and their now famous White Label burger (served with a fried egg on top!) 100 E. 63rd St. Brunch menu


August
August serves New American comfort food in a warm and inviting space uptown. Their brunch menu features farmhouse-style fare like eggs en cocotte. 791 Lexington Ave. between 61st & 62nd Sts. Brunch menu


Lakeside Restaurant at Central Park Boathouse
Possibly one of the most peaceful and romantic places to brunch in the city is by the water in Central Park. Dine on waffles or quiche lorraine as you look at over the row boats and ducks. Enter at 72nd St. and 5th Ave. Brunch menu
The Regency Bar & Grill
While technically not brunch, the restaurant at The Loews Regency Hotel is famed for its "Power Breakfast" served from 7:00 am to 11:30 am on weekdays. 540 Park Ave. & 61st St.



Bed-and-Breakfast-style and quaintness in the heart of New York City
1871 House, a Charming Upper East Side New York Style Bed & Breakfast consisting of seven generously sized apartment-style suites housed in a classic 19th-century brownstone on an inviting, tree-lined residential street near Central Park, shopping and museums.