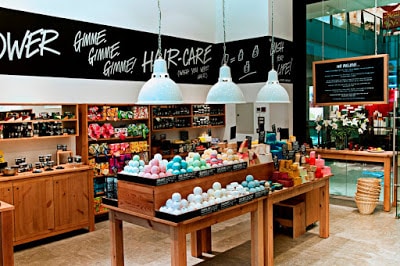 If you're looking for a relaxing NYC getaway, there are a multitude of skincare and beauty stores right in our little neighborhood that will provide you with all the pampering you deserve. From bath bombs, luxurious hand and body creams and lotions to detoxifying facials, these luxurious locations have something for everyone and are a great way to treat yourself during your stay in Manhattan! After you book your room at the
1871 House
, check out one of these incredible Upper East Side facilities to refresh and restore your body and mind.
Lush
This UK-based chain is beloved for its bath bombs and other great products made from natural ingredients. The Lush outpost on the Upper East Side has a spa above the store, so if you're really into pampering, head there! 783 Lexington Ave.
Sabon
We love this Israeli chain for its luxurious hand soap and body scrubs using salt from the Dead Sea. All of their products are delicately scented and adorably packaged. We like to think of Sabon as the Shabby Chic of skincare. 782 Lexington Ave.
Kiehl's
A New York institution since 1851! What started as a single pharmacy in Manhattan at Third Avenue and East 13th Street is now a global company found all over the world. Visit their original location or on the UES. 841 Lexington Ave.


Rituals
This
import from the Netherlands recently opened on Lexington Ave and we love it
already. It's unique concept of combining
home and body cosmetics is a huge draw, as well as its commitment to
natural ingredients and Eastern traditions. 842 Lexington Ave.
SPACE.NK.apothecary
Shop the latest cult Beauty Products in Skincare, Hair, Fragrance, Body, Men's and more from this UK-based beauty store. 968 Lexington Ave.
The Art of Shaving
Sorry ladies, this one's for guys. The Art of Shaving caters to men's skincare, offering a range of skincare and shaving products. 1140 3rd Ave.
Coming Soon:
Silver Mirror Facial Bar – skin care & day spa


Housed in a classic 19th-century brownstone on an inviting, residential street near Central Park, shopping and museums, 1871 House consists of apartment style suites. Uniquely, 1871 House offers both the intimacy of a Bed and Breakfast and the privacy of a traditional hotel. A stay at 1871 feels much like time spent in a personal Manhattan apartment.