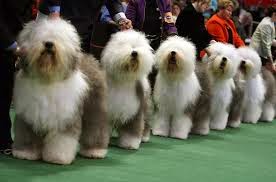 Don't let old Man Winter get you down! The coldest months are a time for awesome indoor activities and culture galore. Here are a few of our top recommendations!
1871 House, an Upper East Side Boutique Hotel in the style of a Bed and Breakfast, serves as a terrific home base for many activities and special events because of its incredible location. As such, the best New York Restaurants are within walking distance such as chef Daniel Boulud's Daniel on East 65th Street featuring French Cuisine or Jo Jo, Jean-Georges Vongerichten's gorgeous Townhouse restaurant on East 64th Street. Since we are on the topic of great restaurants, if you are one that enjoys fine dining you'll be thrilled to know that dates for Restaurant Week 2015 will be announced very soon. Restaurant week is one of the only times during the year when you can eat at some of the most exquisite restaurants in the city, for only a fraction of the normal cost. Participating restaurants offer three course lunch for $20 per person and dinners for only $35 per person. In recent years, Cafe Boloud has participated in Restaurant Week and this is our top pick should they be participating again. The best participating restaurants book up fast so you need to make your reservation early. Dates for this year are still be announced, but look for them soon. Restaurant Week usually takes place in the months of January/February.
The Park Avenue Armory is currently putting on an interesting event involving fantastic French pianist Helene Grimaud and artist Douglas Gordon, in which Grimaud performs water-themed works of Debussy, Liszt, Ravel, and others in a space designed by Gordon involving an immense field of water. The show runs through January 4th. Learn more: The Park Avenue Armory
1871 House is also within easy walking distance of the East 59th Street Theater, which presents the world premiere of Manhattan Parisienne from Dec. 18th – January 4th. The lyricist and librettist for the production is Alain Boublil, previously famous from both Les Miserables and Miss Saigon.
Meanwhile, there's always the Met, just a quick stroll across the park from 1871 House. The opera house is currently running Die Meistersinger von Nuremburg (Dec. 23rd), La Traviata (Dec. 22nd – Jan. 24th), and Aida (Dec. 26th – Jan. 10th). Tickets for the Metropolitan Opera and more information about the productions can be found here: Metropolitan Opera
If you're a pet person, there are a few events for you to catch. The New York Pet Fashion Show will take place Thursday, February 12th this year. There aren't many cities in which you can enjoy a pet fashion show, so don't miss the chance if you're thinking of an upcoming New York stay. You can find out more about the event here: The New York Pet Fashion Show
The 139th Westminster Kennel Dog Show follows shortly after on Feburuary 16th and 17th, with judging taking place at The Piers and Madison Square Garden. Prior to the show this year, Westminster will host the AKC Meet the Breeds on Feburary 14th. More info can be found here: Westminster Kennel Dog Show