No Fee Furnished Short Term Apartments For Rent By Owner, Extended-Stay & Temporary Accommodations on the Upper East Side. N.Y.C.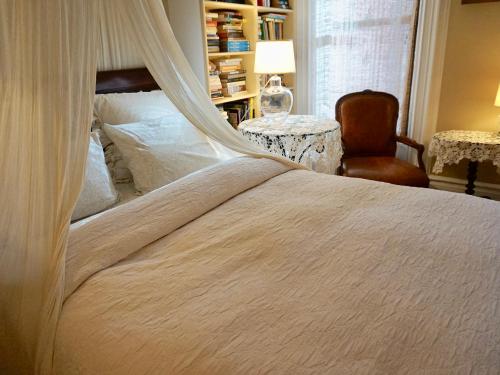 Live in a true Manhattan apartment for a month or two or more.

No Fee Rental!
1871 House specializes in the rental of extended stay furnished apartments, where extended stays start at 30 days. Easy rental & application process through the on site rental office. 1871 House has been in the furnished rental business for over 20 years.

You can book a full month in one of our spacious 1871 House apartments for less than a one week stay at a traditional luxury hotel. With starting rates at about $120 a night, our rates are far more affordable than for traditional hotel rooms.* *Taxes applicable on stays less than 181 days.

A Collection of One-Of-a-Kind Spacious Apartments Available When Temporary Housing is Needed.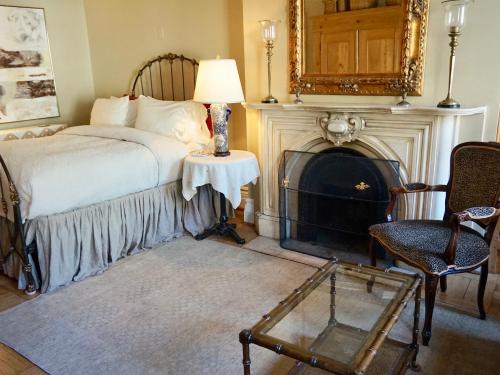 Generously sized apartment-suites are housed within an intimate 5-story classic 1870's era brownstone townhouse on an inviting residential street. The gated townhouse boasts apartments with oversized windows, swathing your accommodations in light, and also offers picturesque views of the other historic English rowhouses which line the street. Many original historical features have been retained, including ornate marble fireplace mantles, a classic twisting staircase, south-facing garden, soaring ceilings and intricately detailed moldings.

A collection of one-of-a-kind spacious apartments, studio and full-floor apartments are available for rent. Click here for pictures and details. The attractive furnished apartment rentals are perfect for both long & short term temporary housing within the elegant Upper East Side neighborhood of Manhattan, New York City. Apartment amenities include quality linens and a mix of antique and quality reproduction furniture. In the spirit of serving as home away from home, kitchens are fully equipped with ports and pans, dishes and utensils.

Front bedrooms with picturesque views of historic 62nd Street English row houses and Mansions which line the street and serene garden views in the rear. The wonderful stylized apartments of the townhouse offer hardwood floors, beautiful beds, en suite private bathrooms, as well as high ceilings, marble fireplace mantels and modern amenities such as flat-screen TVs and complimentary Wi-Fi. The Madison and Lexington Avenue Suites feature separate bedrooms with full kitchens.
The atmosphere reverberates with the pleasant meeting of sophistication and comfort, the modern and the historical, and the urban and the classic elegance. Mansions just off Park Avenue with classic turn of the century architecture, abounding in charm and old school elegance, can be hard to come by, especially with reasonable price tags, but 1871 House fits the bill and will be the perfect backdrop to your stay in the city.

Highlights include our spacious "Garden Room" which comes with a private garden terrace, high ceilings and a fireplace, and our charming "Library Suite," which constitutes a bibliophile's dream. There you can pen your opening chapter among the floor-to-ceiling bookshelves lining one wall of this quiet, sun-filled room.
1871 House can provide all the accommodations necessary to make yourself at home: kitchen facilities and/or appliances in an apartment-style room. Kitchens/kitchenettes, though not designed for elaborate gourmet cooking, are equipped with everything needed to make basic/simple meals, snacks, coffee and tea service.

Neighborhood: Tucked among gorgeous townhouses and other historic buildings between Park and Lexington Avenues, the historic turn-of-the-century brownstone townhouse brings style and easy access to the busy city. The gated townhome offers stylish apartment-style accommodations a couple of blocks from Central Park, Madison Avenue shopping and Manhattan's finest restaurants and cafes.

The beautiful brownstone building, set on a tree-lined street, is situated in the much sought after LENOX HILL neighborhood of the Historic Upper East Side section of Manhattan and a 5-minute walk to CENTRAL PARK. Bloomingdales & Barneys New York (Madison Avenue) are within a couple of blocks away. Yet, the house is only three blocks from bustling Midtown Manhattan and some of the City's fabulous and world renown museums & galleries including the Metropolitan Museum of Art, The Met Breuer, MoMA and the Frick Museum. Carnegie Hall is 9 minutes away by Taxi or an 18 minute walk. Among subway lines near the house are the 4, 5, 6, F, R & N and the new Q extension just 1 and 2 blocks from the house.

Uniquely, our private and intimate townhouse fully furnished apartments are perfect for your extended stay on the Upper East Side of Manhattan. A stay at 1871 feels much like time spent in a personal Manhattan apartment. Let 1871 House be your home away from home in Manhattan!

All 1871 House apartments are accessed by the house's beautiful main staircase and are NOT serviced by an elevator.

Email info@1871house.com to discuss how our elegant Brownstone Townhouse can accommodate your temporary residence needs on the Upper East Side on East 62nd Street, New York, NY.
Short and Long-Stay Apartments Located in the Lenox Hill Neighborhood of the Upper East Side
For those needing to come to the City for business reasons, 1871 House is ideally located near Midtown Manhattan and is convenient to both Midtown East corporate offices and to those in Wall Street and the Financial District. Consequently, there is no need to venture too far for meetings, seminars, functions and events.
Medical professionals, patients, families, and caregivers also appreciate our ideal location, minutes away from some of the country's best hospitals and medical facilities including Memorial Sloan Kettering (mskcc), Weill Cornell Medical College, Manhattan Eye, Ear and Throat Hospital, New York-Presbyterian hospital, Lenox Hill Hospital, the Hospital for Special Surgery and Mount Sinai Hospital.
Other quintessential New York attractions quickly and easily reached from 1871 House include: Grand Central Station, Times Square and the Theatre District, the United Nations Headquarters, Rockefeller Center, St. Patrick's Cathedral, Radio City Music Hall, Carnegie Hall and Lincoln Center.
Offering the elegance of the City with the casual appeal of an English townhome, 1871 House is your very own New York City apartment in the middle of Manhattan! Visit 1871 House and experience one of the best kept little secrets in one of the best loved biggest cities!
Amenities
All apartments include private en suite bathrooms and include modern conveniences including flat screen TVs, Complimentary Wi-Fi, air conditioning, hair dryers, clock radios, irons & ironing boards. Fully equipped kitchens and/or kitchenettes which you can stock with your favorite provisions. All-cotton bedding, Matlesse Quilts, down comforters and down pillows. 1871 House is available year round. No smoking and no pets, please.
The Life of a Brownstone
To number the lives in the life of a building falls to the census-takers and the statisticians, and yet no one can deny that lovely weight which is felt upon entering a space laden with the tangle of many years of human affairs. Or, perhaps, this sensation is best recognized in its absence, which is conspicuous in new airports, lobbies which close at 5 pm, most of the residences of suburbia, and homogeneous large hotels. The feeling is one of the unique joys of urban life and it is one of the few which are in fact augmented by the ceaseless change of the city fabric, rather than swept away by it.
In New York City, the image par excellence of such a storied building is no doubt the brownstone, a fact confirmed by even the most cursory knowledge of American cinema. The Upper East Side boasts an Historic District of such architectural relics, and it is here that you will find 1871 House. Considering its proximity to Midtown and the unparalleled bustle emanating from the economic heart of the Western world, you will find 1871 House's hideaway atmosphere all the more surprising and welcoming.
The apartments which comprise the Townhouse are available for extended stays, and offer a wonderful temporary furnished housing alternative, with a location that matches or surpasses any in all New York. The Metropolitan Museum of Art makes for a comfortable walk, as does the Museum of Modern Art. Even closer, three blocks to the west the visitor finds Central Park, the first great urban park built on this continent and a daily people-watching exhibition without equal.
A Room with Outdoor Space
Experience a new view of Manhattan from the Garden Room Terrace.
The Garden Room provides private access to a landscaped garden terrace. A perfect spot where one can enjoy a morning scone and coffee in Upper East Side style and reading the newspaper at our beautiful New York Brownstone with 300 square feet of premier outdoor space.